Portugal's Landmark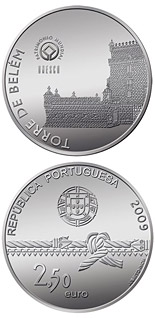 I visited this WHS in August 2014. I spent 4 days in Lisbon and 1 night in Sintra and I would gladly visit both again in a heartbeat. Lisbon is a bustling city with many sites to visit, great nightlife and good food. Transport is no problem so I gladly parked my car for the duration of my stay. The first time I went to the Belem area, I went by tram which was an experience in itself. I bought the combined ticket from the Jeronimos Monastery which meant I could jump the queue in front of the Belem Tower later on. The Jeronimos Monastery is a real gem and the interior has just been cleaned up. The exterior though already needs to be cleaned up and it's no news considering all the pollution produced by the nearby traffic. The highlight of my visit though was the Belem Tower built in the Manueline style. I enjoyed visiting in the morning, at sunset, in the evening, at high tide, at low tide and finally I visited the interior too. It's really a photogenic landmark and a beauty to behold.
Monastery of the Hieronymites and Tower of Belém in Lisbon – Portugal
https://www.gounesco.com/heritage/proof/portugals-landmark/
https://s3-ap-southeast-1.amazonaws.com/gounesco.com/wp-content/uploads/2014/08/22041548/belem.jpg
https://s3-ap-southeast-1.amazonaws.com/gounesco.com/wp-content/uploads/2014/08/22041548/belem-150x150.jpg
Monastery of the Hieronymites and Tower of Belém in Lisbon,portugal,trailblazer,travel,world heritage travel
I visited this WHS in August 2014. I spent 4 days in Lisbon and 1 night in Sintra and I would gladly visit both again in a heartbeat. Lisbon is a bustling city with many sites to visit, great nightlife and good food. Transport is no problem so I...
clyde.triganza@ec.europa.eu
Proof_user
GoUNESCO | Go UNESCO
Tags: Monastery of the Hieronymites and Tower of Belém in Lisbon, portugal, trailblazer, travel, and world heritage travel.